Here at Lay Claim International Ministries we desire to touch the hearts of man, inspire, give hope, to reach into the inner depths of spirit and soul, to realign them with the Word of God. We set out to give the people a firm, unshakeable foundation and to shift them from mediocracy to God thinking. Elevate your thinking in this season. Shift your language in order to recreate your world. The mission is not to coach your life, but your language.
Our vision is to build a 2.3 million dollar facility open 24/7 to the public. We have created a safe haven, a place of great peace and comfort. There will always be someone available to minister no matter the time of day. God has give us a genuine heart for the hurting, lost, and searching. We have envisioned, written, and spoken into the atmosphere community centers, housing for women and children, after school tutoring, youth programs, a food bank, children and adult daycares, monetary and spiritual counseling and so much more. We are coming together with our God given talents and serving the community.
Join our video call sessions every Sunday morning at 11:30 am for Mastermind and prayer.
​
Freeconferencecall.com
Dial In: (605)-313-5330
​
Access Code: 758200
​
Online Meeting ID: samueljones052
​
​
​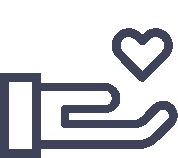 For the ministry of this service is not only supplying the needs of the saints but is also overflowing in many thanksgivings to God.